University of New Orleans
2000 Lakeshore Dr. New Orleans, LA 70112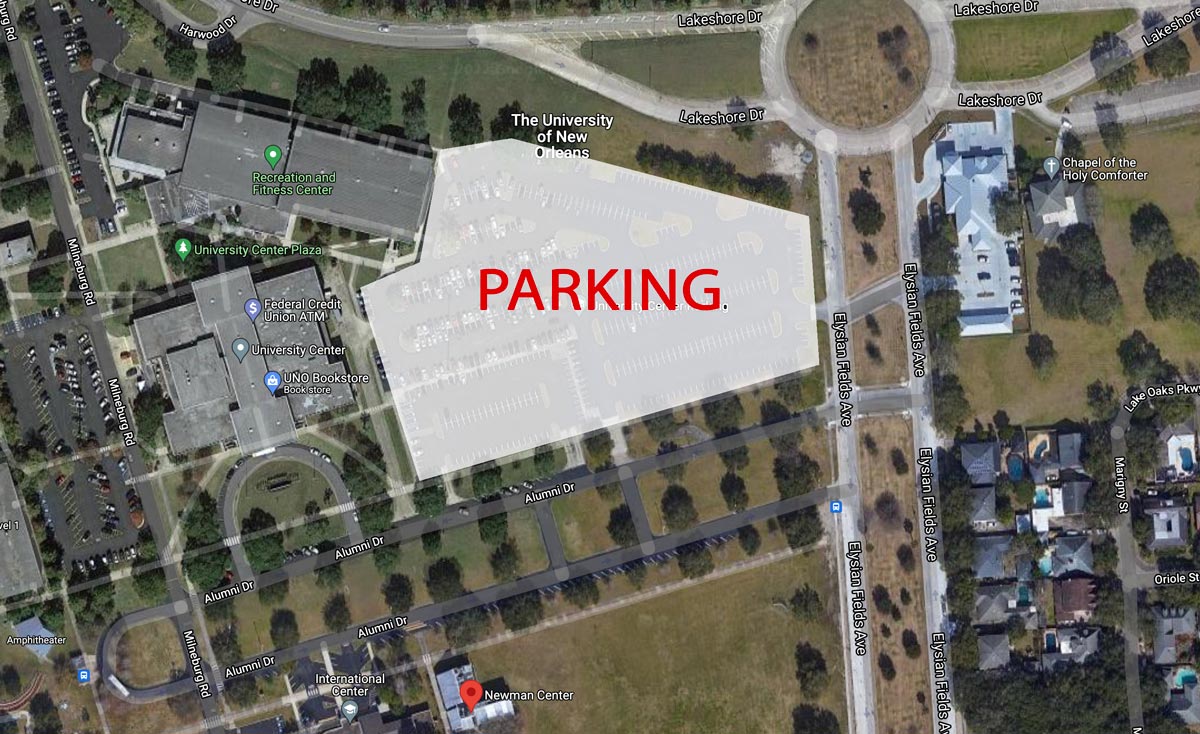 Free parking is available on-site
University of New Orleans
2000 Lakeshore Dr. New Orleans, LA 70148
Hotel Shuttle Information
Shuttle From Host Hotel – Hyatt Regency New Orleans
If you are staying with us at the Host Hotel, you can ride the FREE shuttle
to and from the race venue.
To The Race
Pickup at the Hyatt starts at 5:30 am. 2 Buses will run every 20-30 minutes to the race.
Return to Hotel
Pickup at UNO (Race Venue) will continue throughout the morning. The last shuttle back will leave the venue at 11:45 am.